Wholeness and balanced vibration's allemaal,
Trots deel ik met jullie dat ik na aanmelding voor een 'Scholarship' voor 1 van de teachings of Richard Rudd, teacher of the Gene Key's, ik deze toegewezen heb gekregen!
n.m.l. *The Seven Sacred Seals.*
Vanuit deze leer, die o.a bestaat uit 'invocations' en oude heilige teksten, begin ik een nieuwe reis van nog meer en verdere verdieping van het zelf en het universele.
En zal het zogenaamde, wel bekende 'junk DNA'in ons mens zijn, stap voor stap, als een schakelaar van UIT naar AAN gezet worden.
Een ontdekkingsreis die ik met vele zal gaan delen. Ik ga namelijk mijn weg omzetten in woorden na de daden zeg maar,haha.
Ik ga er blogs over schrijven die ondersteunt zullen worden met de creatieve uiting van deze reis in de vorm van mijn intuïtieve schilderijen !
Heel bijzonder en heel bijzonder dankbaar ben ik voor het verkrijgen van een podium voor alles wat mij bezig houdt!
To be continued!
Much love and appreciation to the Gene Key foundation.
-xXx-
Ter kennismaking en om een idee te geven, hier de woorden van Richard Rudd himself :
"These glowing, radiant soundscapes illuminate the holy temple of the human heart, singing to the tender places of suffering and wounding, offering frequencies of Grace, Truth, Forgiveness, Epiphany, Love and Awareness, aligning us with Divine Will. These transmissions invite the necessary initiations and experiences into our life so we may integrate our wounding and embody our highest aspects.
Luminescence is seven extended musical journeys, directly linked to, and invoked by the teachings of the Seven Sacred Seals:
"The Seven Seals are an invocation and a prayer – for solace and softness, for clarity and truth and above all, for the power of Grace."
– Richard Rudd
This music was originally created as music for the Seven Sacred Seals retreat on Cortes Island, BC, Canada and is now being offered here so listeners may deepen in these frequencies of Grace.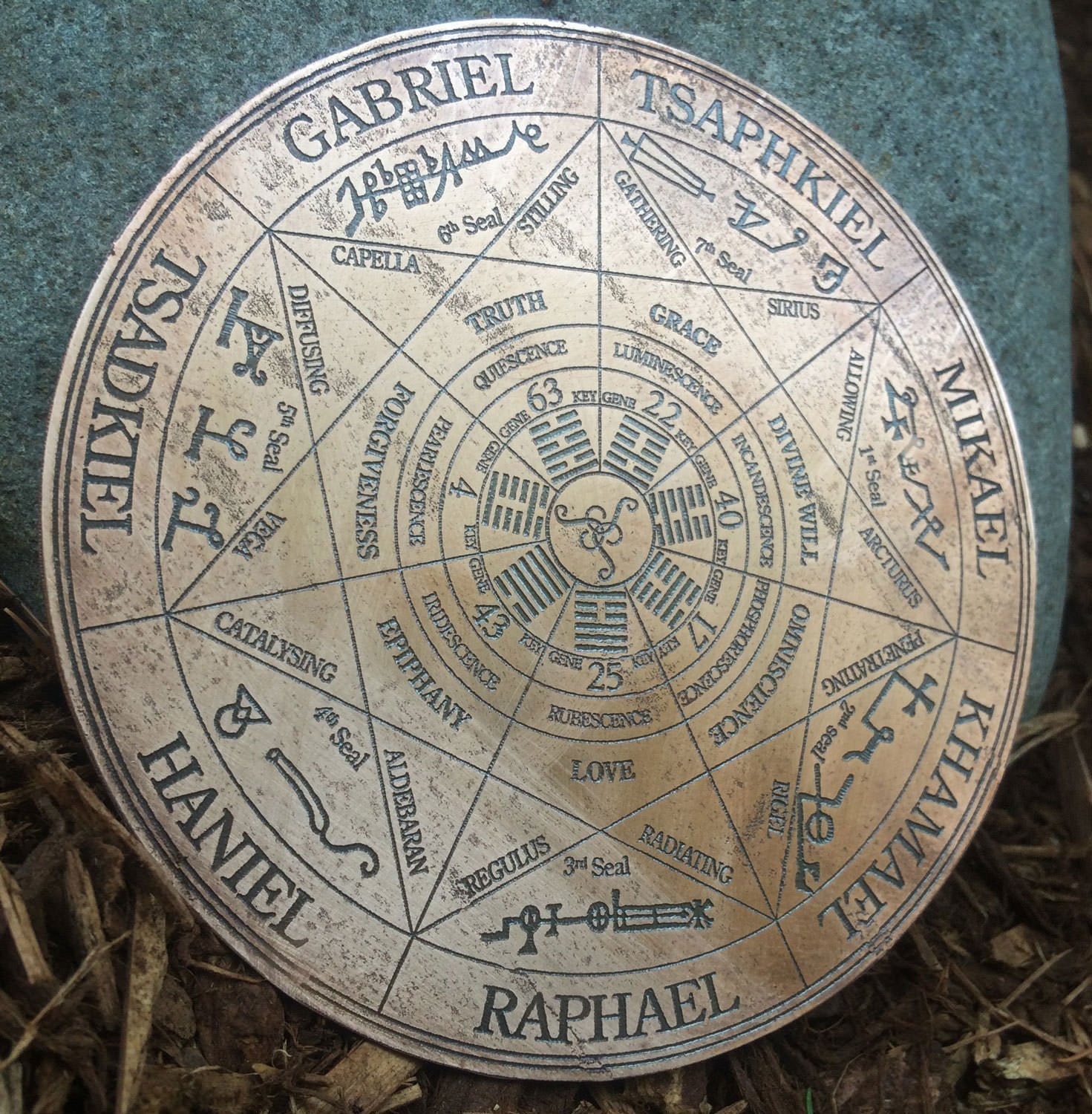 *Sound of the 7 Sacred seals*